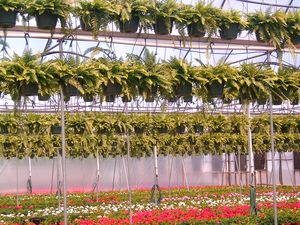 Great Plants Since 1933
Fowler's Nursery was established in 1933 in Raleigh NC, where it remained until the spring of 1993. It then moved to our present location on US 70 between the towns of Clayton, and Selma, NC. The nursery has been a long time grower of spring annuals, garden mums, poinsettias and perennials. We have grown from 8 acres of woody ornamentals to approximately 20 acres. Combined with our 6 acres of heated greenhouse space this allows us to offer over 600 varieties of plants in sizes from 4" to 25G containers.
Quality, Variety and Reliability
We are committed to continuing to improve the quality and variety of our plant material as well as our customer service. We are introducing new plant material into our mix annually at an attempt to stay on the cutting edge of the industry in order to provide you, our customer, with the hottest new plants that your customers are requesting. We offer shipping at very reasonable pricing on our own enclosed box trucks, which are usually equipped with lift gates. The plant material is loaded on wheeled carts to allow for easy unloading & accessibility.
Landscapers Love Us
Our woody ornamentals are loaded on 4'x4' carts so that you may use your skid steer with forks and carry them to the exact location the plants are needed on the job site. Now that's convenience! With deliveries to SC, NC, VA, DC, MD & DE, we can get you your plant material quickly and in top condition.
Retail Responsiveness
For our retailers, we can tag our woody ornamental plant material with cultural information & your retail price. Your plants will be ready to sell the moment they are unloaded from the truck. Most annuals & perennials include a color picture tag.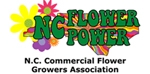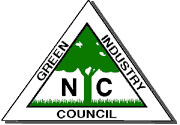 Industry Involvement
We strive to protect our industry for our customers present and future, future generations and ourselves. We work hard volunteering and supporting the Johnston County Nursery Marketing Association, the North Carolina Nursery and Landscape Association and the North Carolina Commercial Flower Grower's Association in their efforts. We also have been working with the Green Industry Council, which is working hard to protect the entire green industry in innovative ways never seen before in North Carolina. Click on any of the logos below to visit their web site and to learn more about ways you too can become involved in these wonderfully helpful organizations.
Open Communication
These are several of the things that we have implemented to further improve our level of customer service. If you have any suggestions of more ways that we can better serve you, please feel free to contact us. We are striving to become an industry leader by combining great products at reasonable prices and unmatched, personal service. We would appreciate an opportunity to demonstrate our capabilities on your next order. Thank you for considering Fowler's Nursery.